Charity
Looking for Charity fundraising ideas? TEAMcycles works with Charities to deliver individual high quality indoor cycling events.
How about a charity bike ride that you can do indoors? We can set that up. Or Lands End to John O'Groats or London-Paris with your team in one day or less? We can do that too. Just drop us a line with your ideas and requirements and we'll design something for you. We have full Audio Visual support to help make it a great event.
We have the ability to map your teams progress, showing individual and group effort. We can run a concurrent leaderboard to show results from multiple sites in multiple cities and countries.
There may be a discount for events delivered directly for registered charities. We work with JDRF, Transaid, SportsAid, The Birmingham Children's Hospital, British Red Cross, Breast Cancer Care, Railway Children, SportRelief, MENCAP, Comic Relief, Prostate Cancer, Macmillan, The Lord Mayors Appeal (City of London) and other charities on their fundraising events.
TEAMcycles supported the SportsAid Charity SportsBall at the Battersea Evolution.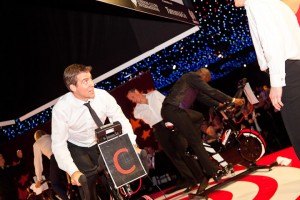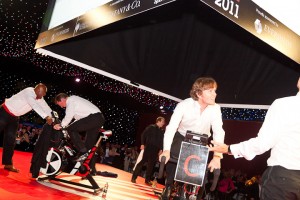 TEAMcycles partner with the Juvenile Diabetes Research Foundation (JDRF) to deliver the Spin to Cure fundraising events the UK.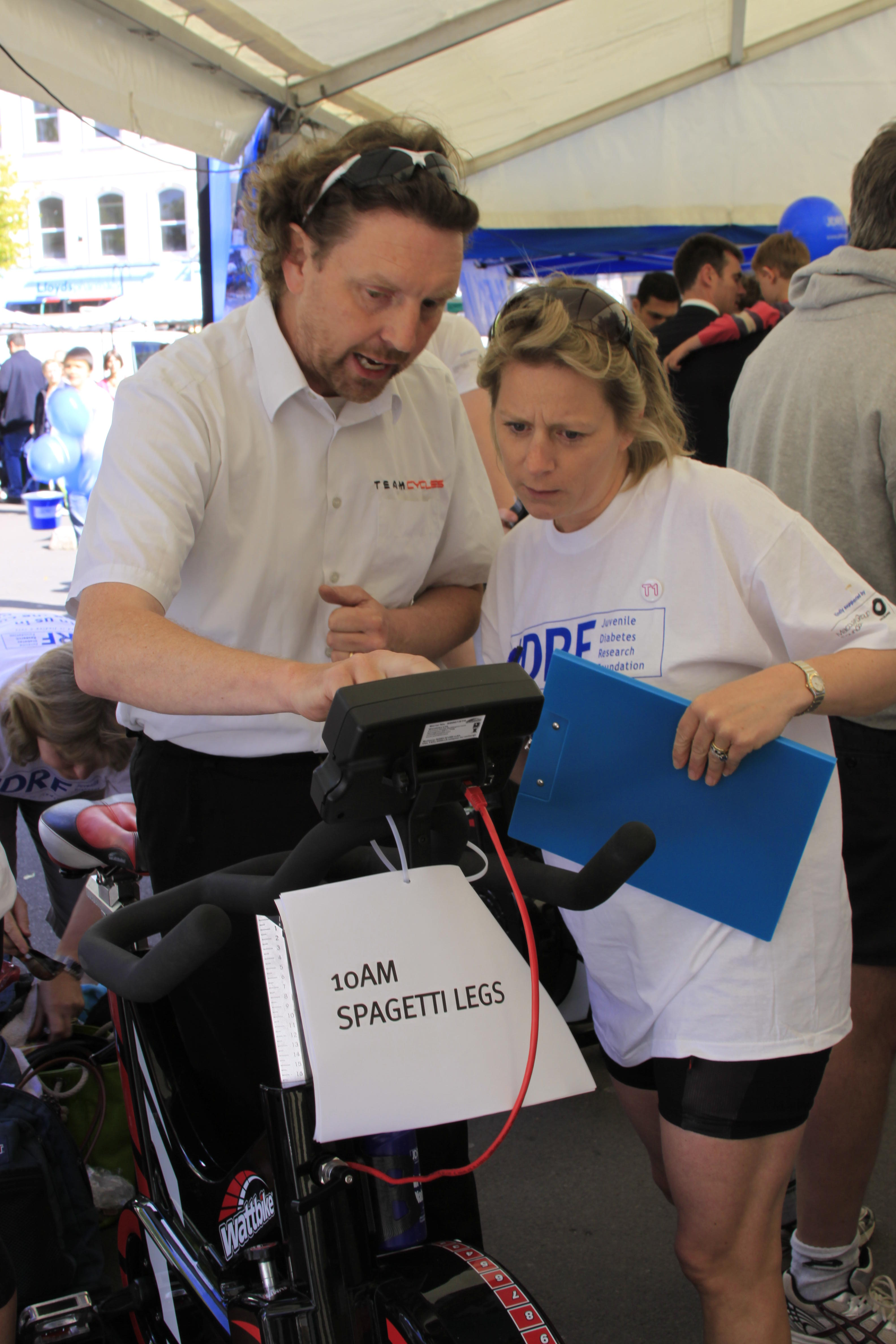 For example, in June 2011, TEAMcycles provided Wattbikes, IT and AV support for JDRF's Spin to Cure in Salisbury Guildhall Square. 30 teams of 5 riders competed to see which could ride the furthest in a set time. There was a great atmosphere and JDRF Southern Region raised significant funds from the event.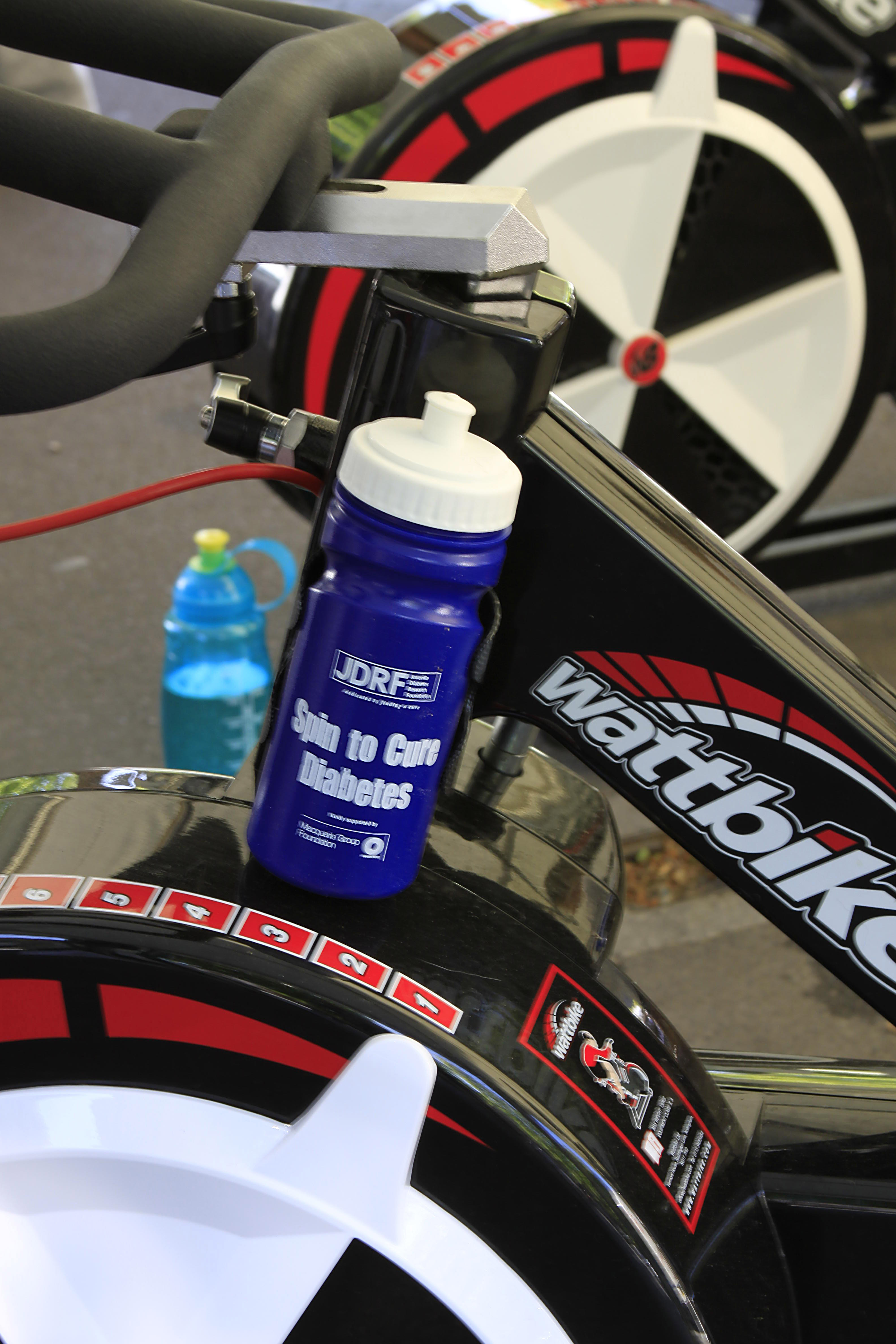 From 2012 TEAMcycles has delivered Ride to Cure events in London, Salisbury, Birmingham and Leeds.
If you want to be a part of finding a cure for Diabetes, please see JDRF's website.
TEAMcycles deliver the Breast Cancer Care Tour de Law, Tour de Scotland, Wales aon Wheels and Tour de Pennines events